Workshop on Game Engine Architecture | 2023 UTS Tech Fest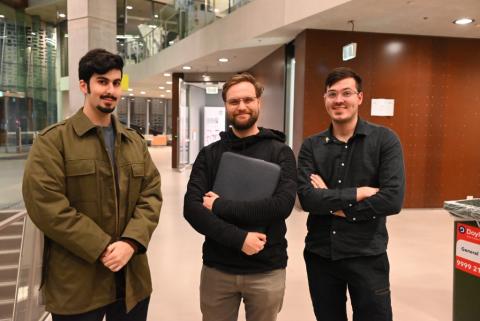 Last June, the UTS Games Studio had the opportunity to participate in the second iteration of the UTS Tech Festival, a 2-week event that aims at bringing together current students, academics, industry partners and like-minded tech enthusiasts to take part in an array of activities including hackathons, workshops, industry panels and student showcases.
This year, we joined forces with our student societies (Playmakers and the Gamers Guild) and our industry partners (from Dolby, NVIDIA) to create a unique program full of exciting and diverse game events. 
This included a fire-side chat where our students learned about the next generation of Rendering Techniques using Vulkan (a powerful Computer Graphics API).
This session was led by Aryeh Zinn, a former student of the Games Degree and was attended by 60 of our current Game Dev students
Thanks Aryeh for such an insightful and informative workshop on Vulkan
Click here to see more pictures of the event