UTS Tech Festival: iOS Student Hackathon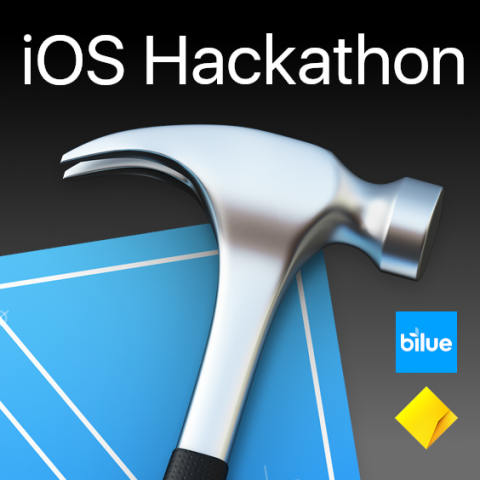 What:
Celebrate the end of semester and let loose with your iOS design and development skills!
In June 2022, the UTS Faculty of Engineering and Information Technology will be hosting the 2022 iOS Student Hackathon.
Hosted by our incredible industry partners Bilue and Commonwealth Bank who will mentor students through the two day experience.
This two day event will unlock your creativity as you create an iOS application from scratch in your teams and with the support of industry mentors. No grades, no job expectations – just a chance to have fun, meet new people and learn new skills.
Details:
Dates: Tuesday 21st June and Wednesday 22nd June 2022
Location: UTS Building 11, Level 4, Room 400.
This is the primary meeting point for the iOS Student Hackathon but participants are free to work from any location on- or off-campus that suits them. The UTS Building 11, will be open from 9am-5pm both days and organising staff will be present during these times.
Program Overview:
Day One - Tuesday, June 21st
09:00 Challenge Overview
09:30 Group Formation
09:50 Industry Partner Presentation
What's new on iOS | Bilue
11:00 Working on iOS Applications
12:00 Lunch & Learn Speaker Series: Special Guest
13:00 Working on iOS Applications
17:00 Dinner
19:00 Day 1 Wrap
Day Two - Wednesday, June 22nd
09:00 Day 1 recap
09:30 Day 2 Overview
09:50 Working on iOS Applications
12:00 Lunch & Learn Series: Commonwealth Bank Guest Speaker
 
13:00 Working on iOS Applications
16:00 Group Hackathon Presentations
16:50 Awards
17:00 Dinner
19:00 Day 2 End & Conclusion
Prizes:
Prizes will be given to each member of the winning team and runner up groups, recognising their great achievement and app design creations.
Who is Invited:
This event is for students of UTS only. While we expect most students will be from FEIT, students from other faculties are welcome too!
There are only 80 spots available so make sure you register quickly! Please only register if you are certain you will be able to attend both days.
Team Sizes:
We recommend teams of 2-4 people. You can come with a pre-made team but there will also be time to form teams and recruit new team members on the first day. This is a chance to work with people you usually wouldn't get the chance to, so make the most of it and get to know others at the event.
Theme:
On this particular occasion, the general theme for the iOS Student Hackathon is "Innovate with iOS". Core topics will be provided on the day for students to vote and then teams will design and build their app ideas around. This ensures all teams come with a blank canvas and ready to collaborate on any ideas that are inspired by the themes chosen on the day.
Catering:
Snacks, light lunch (at midday) and dinner (5pm) will be provided on both days. Participants are encouraged to bring additional water.
What to bring:
Whatever you want! But we ask you bring your curiosity, openness to learn and ready to collaborate with your team and ultimately, have fun!
Some recommended resources are:
A Mac to work on. If you do not have one, we can arrange a loan Mac for both days, please just let us know before hand.
Appropriate software installed (Xcode) and some favourite assets from past projects (scripts, libraries, etc.)
The iOS Student Hackathon will use Discord for communication and submissions. Get ready by setting up an account on this system.
What skills do I need:
In order to facilitate team formations on the day, we will ask participants to think about the skills they have or that they want to work on during the iOS Student Hackathon. This may include programming, design, project management, or other.
Organisers:
This event is organised by the Student Engagement Team at the Faculty of Engineering in IT and our industry partners Bilue and Commonwealth Bank.
Questions?
For inquiries please contact us at: jaime.garcia@uts.edu.au