The 2021 Annual Student Games Showcase (Online Event)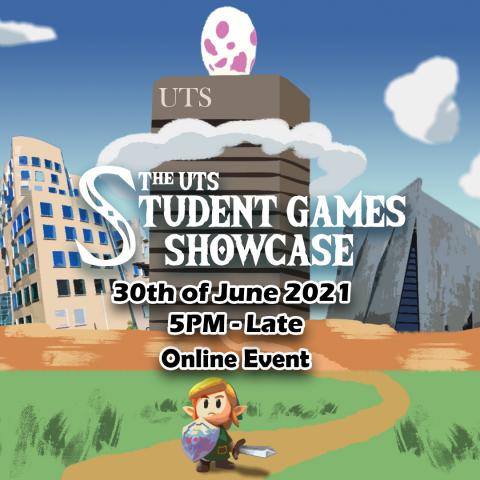 Dear Friends and Colleagues,
On behalf of UTS, we would like to invite you to the 2021 UTS Student Games Showcase. The showcase will take place on the 30th of June from 5PM - 8PM.
The students have been working incredibly hard and are keen to show you what they have all been working on this semester.
To accommodate the latest restrictions around COVID19, we will have a live stream on YouTube for you to interact with our students and our team if you wish.
There will be a variety of design and animation projects across five different subjects; Game Design Studio 1, Introduction to Games Development, Introduction to Computer Graphics, 3D Computer Animation, and Games and Graphics Project. 
We will make these games publicly available for you to download and play from the comfort of your own home.  
The idea behind this event is that you can spend as much time as you wish to browse through the different titles and play the games you like the most. It's a self-paced and low-pressure setting for everyone to enjoy in their own time. 
At the end of the night, there will be an award ceremony with prizes for the winning projects.
Register Now
https://www.eventbrite.com/e/the-2021-uts-student-games-showcase-tickets-157442451611
We hope you are as excited as we are, and we hope to see you there.
Warmest regards,
UTS Games Studio Admin Team