Project D.A.G.R.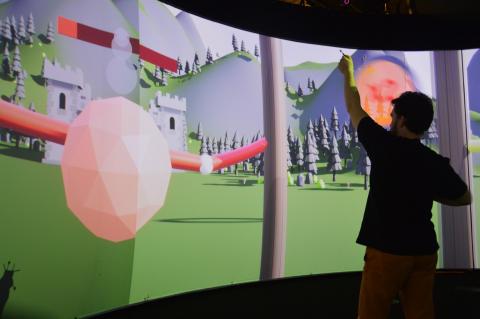 Overview:
Project D.A.G.R (Data Arena Games Research, prounced 'dagger') is a multiplayer party-style game that brings together a variety of microgames to establish a friendly competition.
These microgames are designed to be short and fast paced, some with co-op elements and others pitting everyone against eachother. The microgames utilize the space and hardware within its playable environment (UTS Data Arena) to enhance the gaming experience, and create experiences and gameplay only possible within the specific environment. The goal of DAGR is to score as many points as possible over a set of 'rounds' (each round is a whole microgame), with the winner being crowned at the end of the experience. 
DAGR and its microgames are presented like a gameshow, with the Players as contestents. The style is reminiscent of shows like Minute to Win it and Wipeout
- simple, goofy and physical.
Special Thanks to:
Ben Simons (Technical Director, UTS Data Arena) and Thomas Ricciardiello (Data Arena Visualistaion Developer) for their guidance and support. 
Background:
The UTS Data Arena is a 360° data visualisation facility designed for collaborative experiences. High performance parallel computing drives a 10K stereoscopic display alongside a 16 channel audio system to create an immersive dynamic environment.
The Data Arena is built to navigate huge datasets and simulated environments, explore new interfaces for interaction, and share ideas in a collective space that moves away from isolated computing practices.
For more info, visit: https://dataarena.net/
Reel & Mini-Game Explanations: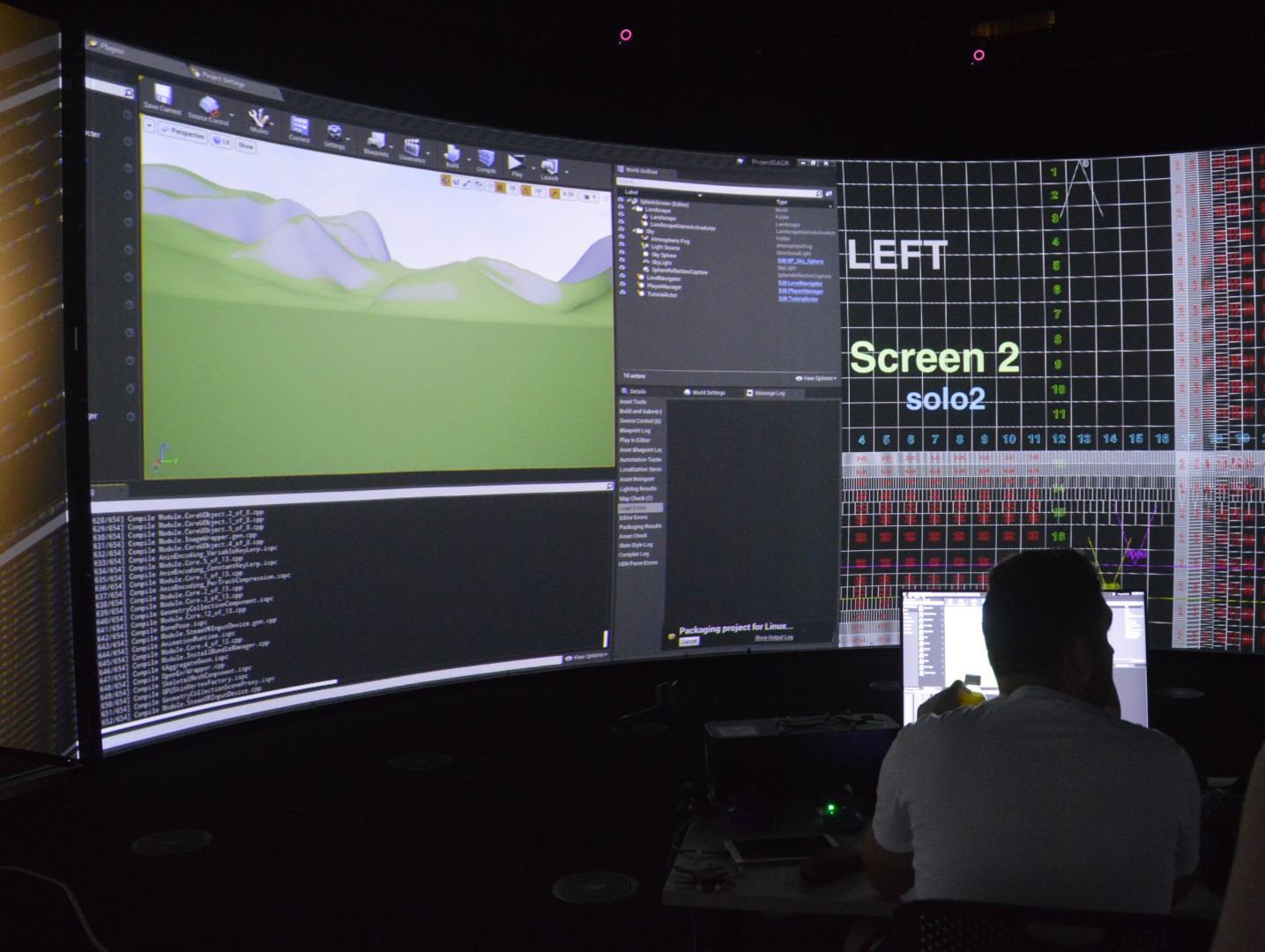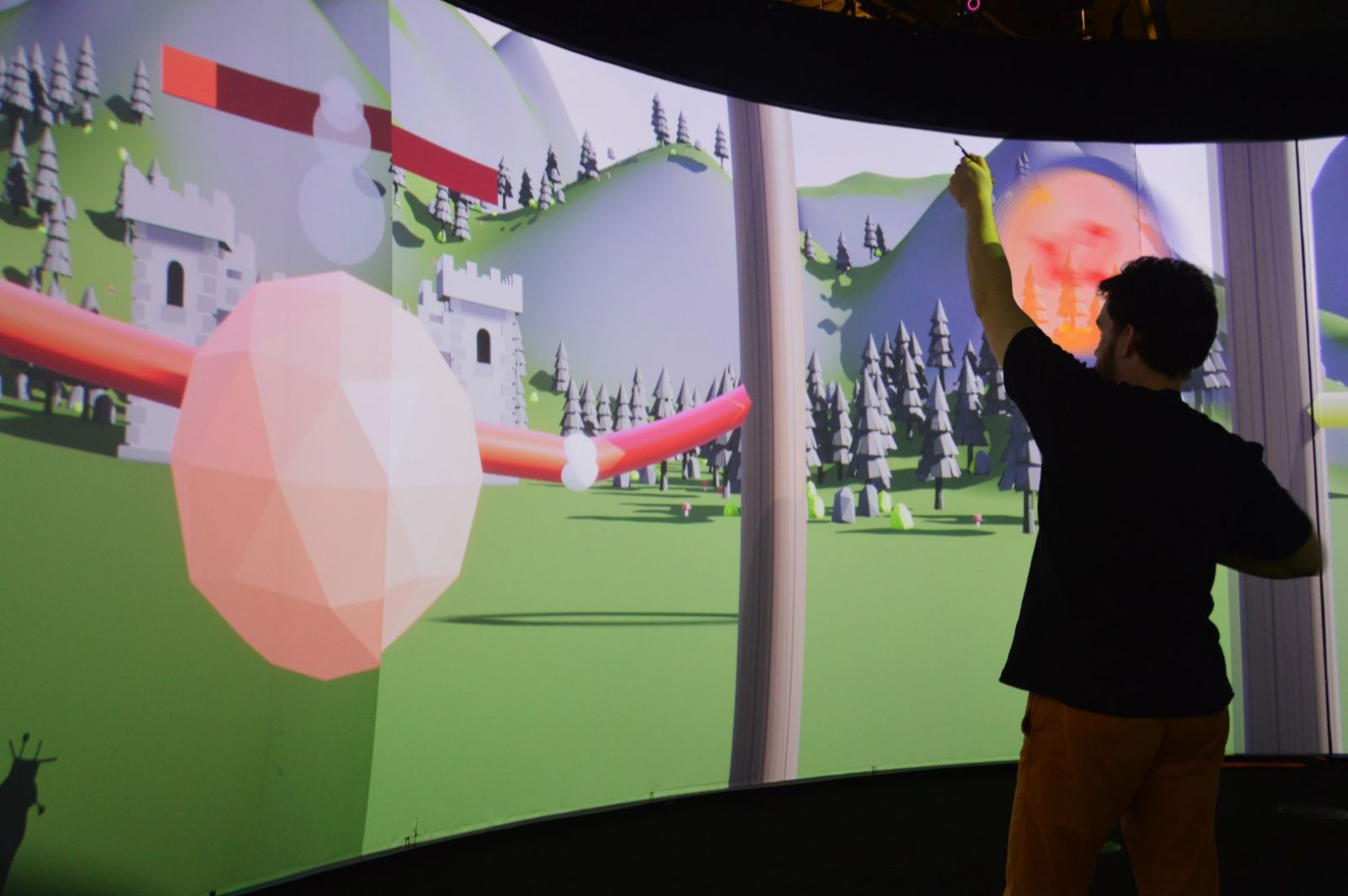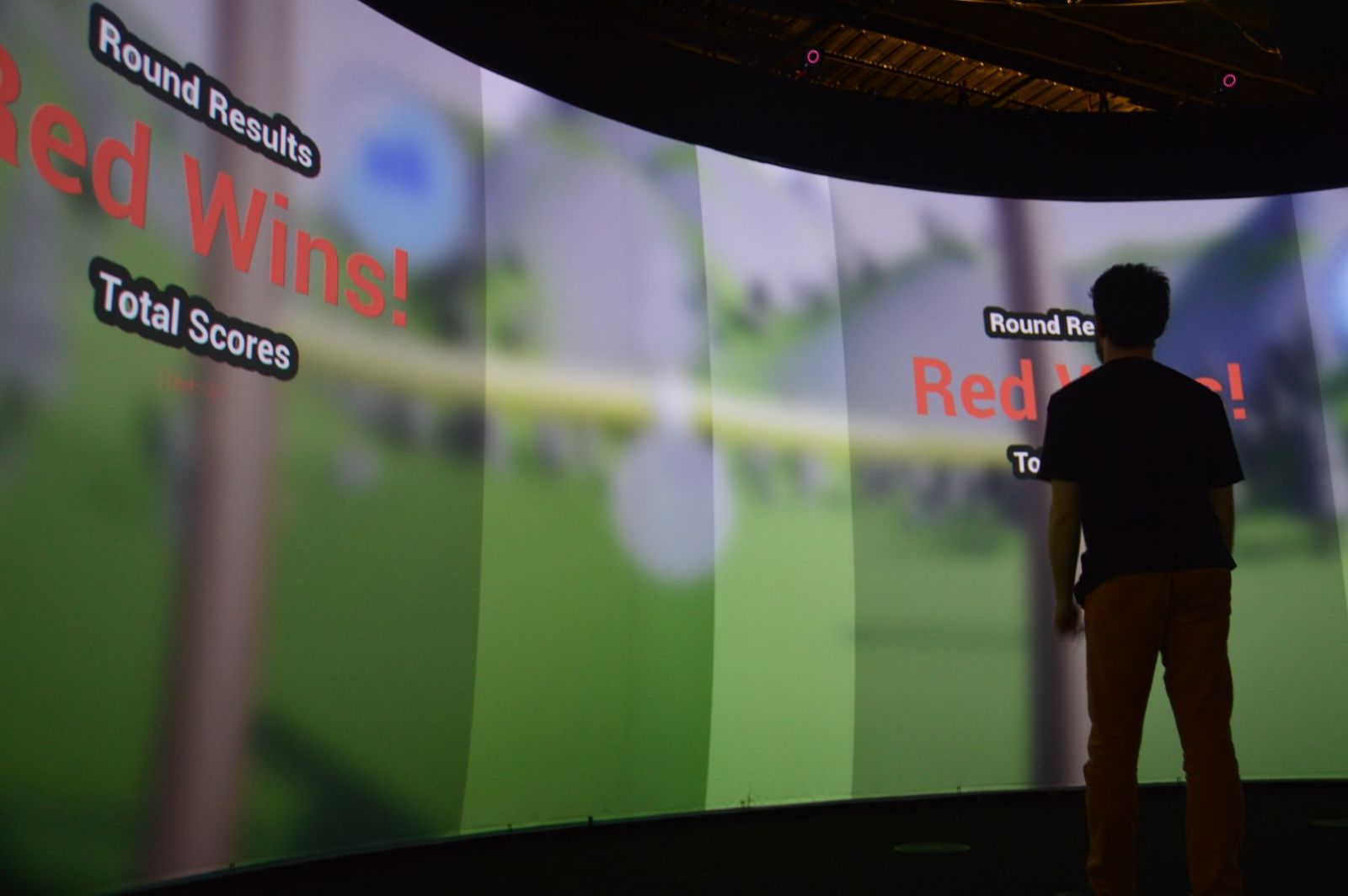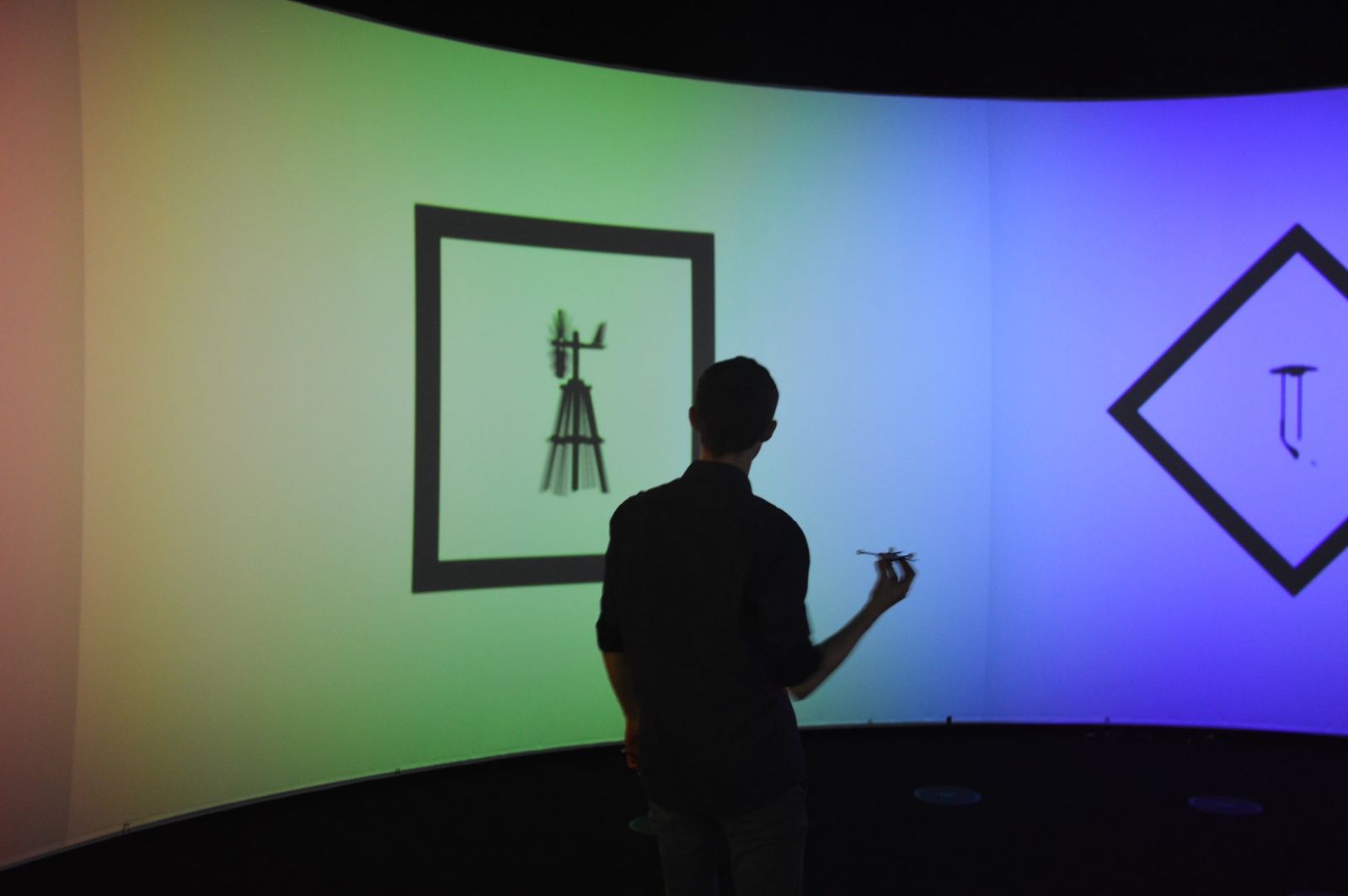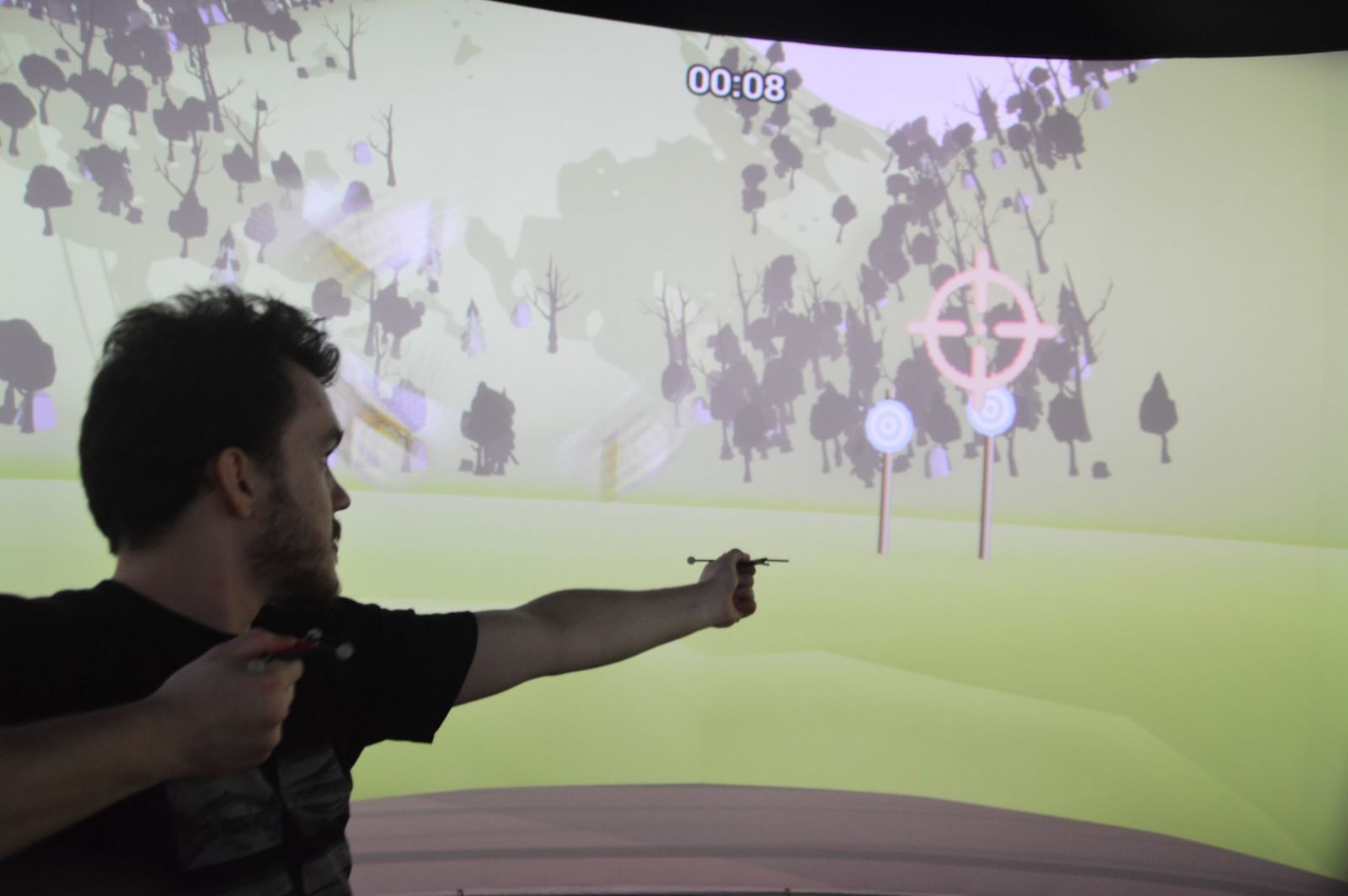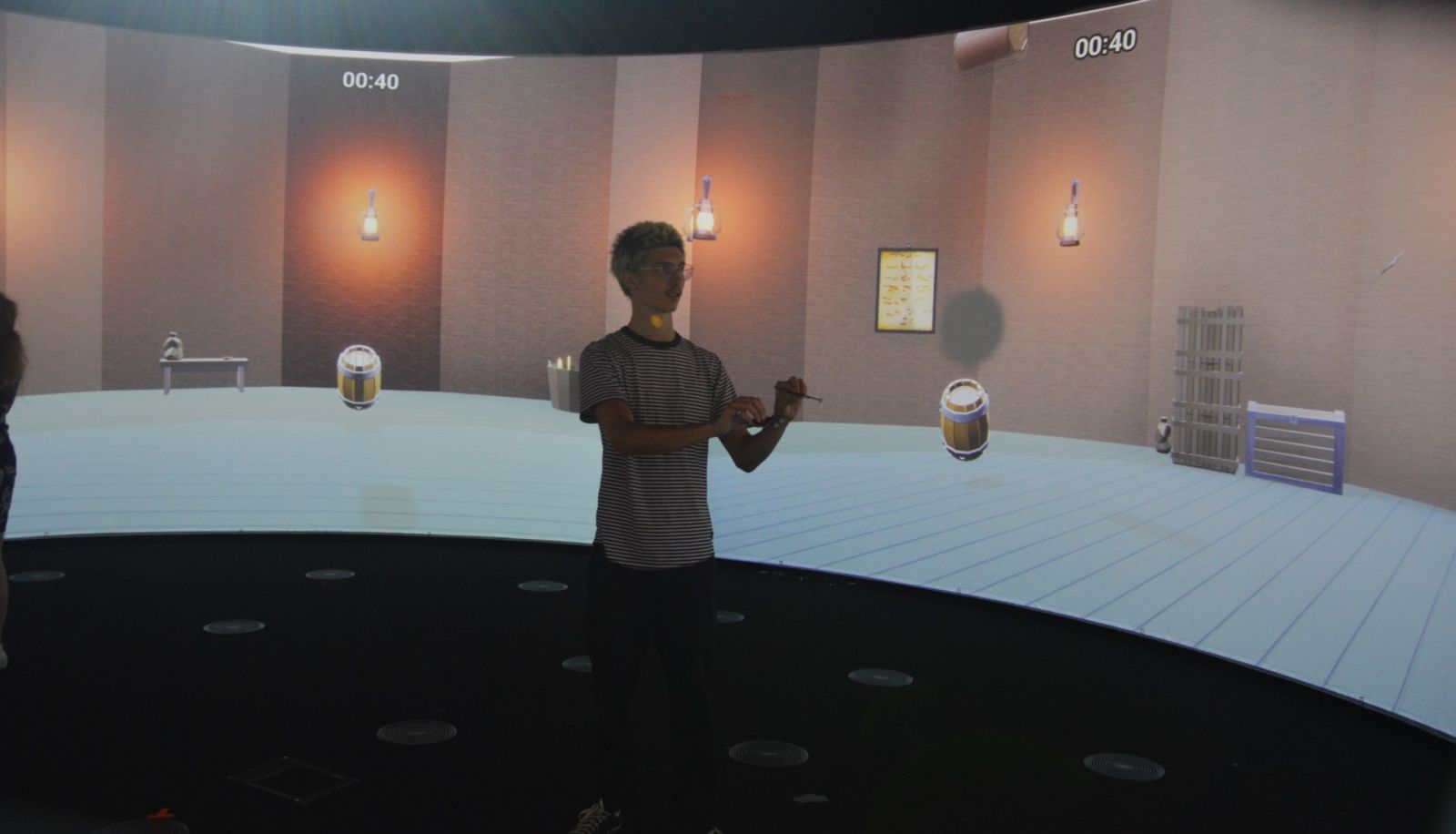 Subject:
Games and Graphics Project
Creators:
BURGIO, Christian
FITZGERALD, Ethan
CHAPMAN, Edward
DULIEU, Baxter
SCHUTTE, David