Adder Infiltration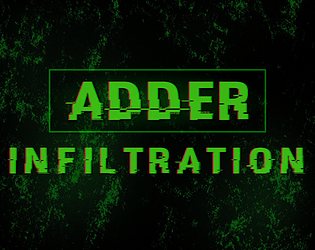 Overview:
A hacker's dream is to possess a powerful botnet/virus.
But no, you are not the hacker. In fact, you are the virus! Now, embark on your mission to hijack or destroy other PCs while staying undetected or chased by that filthy antivirus software.
Adder Infiltration is a 3D Stealth and Combat game whose main protagonist is a virus.
Objectives
Stay undetected and finish all objectives, then escape via the comms tower. If the antivirus catches you, you must rush to complete all the objectives within the time limit while fighting against hordes of antiviruses before escaping.
Creators:
Max Gottardi
Quang Nhat Le
Ryan Ly
Wyndos
Yu Cheng
Miguel de Farias (Music & Sound)
Oscar Browne (Music & Sound)