Winners of the 6th annual UTS Student Games Showcase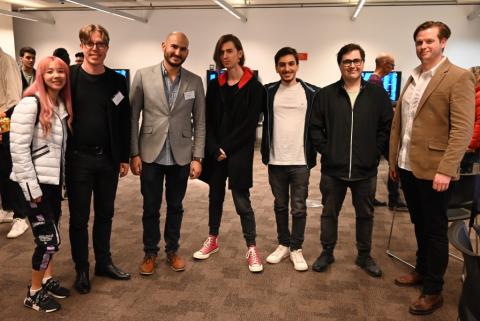 Dear Friends and Colleagues,
We are glad to share that the 6th annual UTS Student Games Showcase (Autumn 2022) was an absolute success!!!
After 2 years of lockdowns and online events, it was great to see how the UTS Games Studio community came together in a night of celebration and fun.
We had the opportunity to catch up with graduates from different cohorts (2017, 2018, 2019, 2020 & 2021). 
More than a showcase, this was a family reunion.!
So far, this has been the biggest showcase the UTS Games Studio has ever hosted. 
The event saw 288 guests including 111 students presenting their work and all our research partners, industry partners, colleagues and friends.
This year we hand-picked 27 of the best games from our core game subjects from the Bachelor in Games Development: 
Introduction to Game Design (and its postgraduate equivalent),  
Game Design Studio 1 (and its postgraduate equivalent), and 
Games and Graphics Project (and its postgraduate equivalent), 
Computer Graphics, 
3D Animation, and
Directed Study 1
Four awards were given away to recognize our students' hard work and the outstanding levels of sophistication in their semester projects.
Please see below some of the best pictures of the evening and the winners of this year's Best Game Award prizes.
Best Game from Game Design Studio 1
Round Robbin'
by Edward CHAPMAN, Christa ZHANG, Jack COGGINS, Habibullah SALEEM, Francisco CASTRO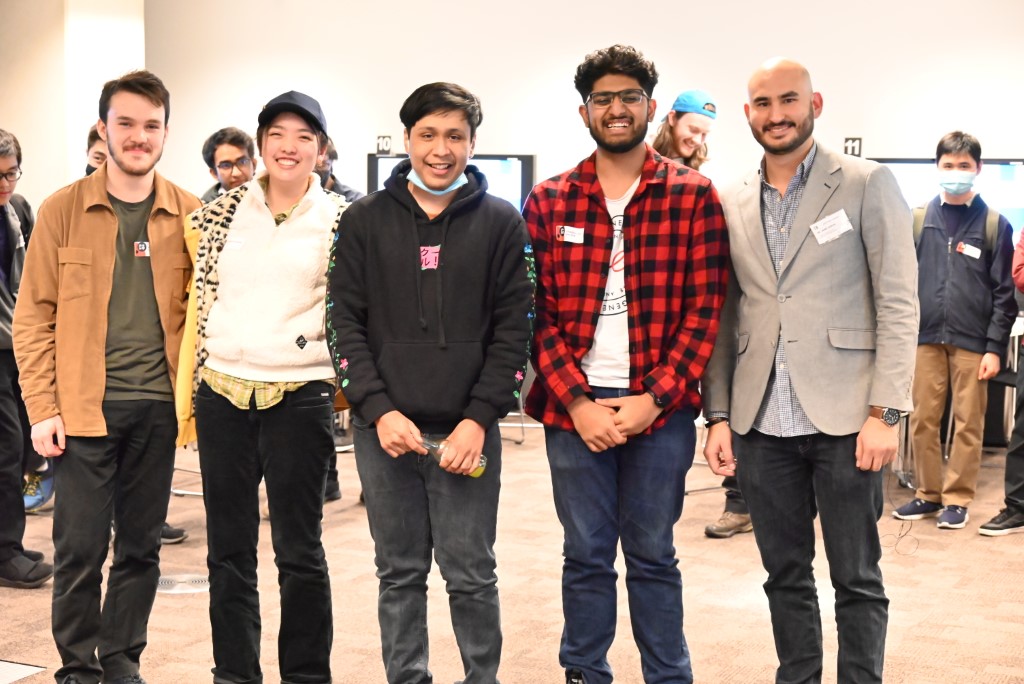 Best Game from Introduction to Game Design
Clockwork Conundrum
by Todd Barton, Natasha Lee, Alastair Lu, Andy Luu, Allan Thang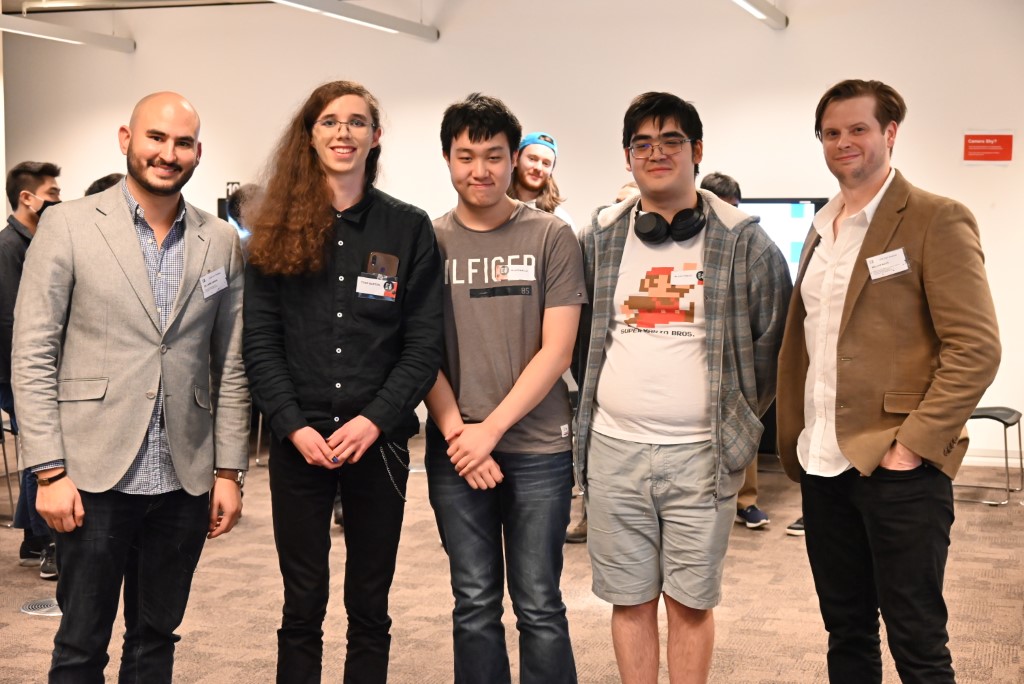 Best Game Research Project
An Exploration in Applications of Dynamic Difficulty Adjustment
by Padraic Heaton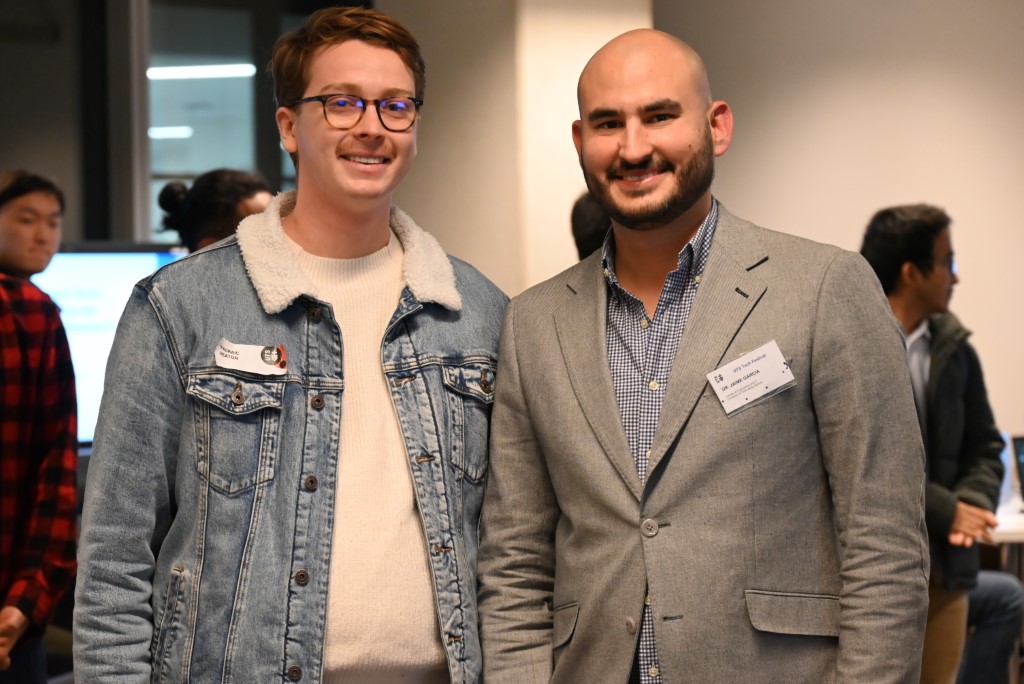 People's Choice Award (with 55 out of 213 votes)
GAMBIT
by Baxter Dulieu, Ethan Fitzgerald, Christian Burgio, David Schutte, Declan Carveth, Bennett Chung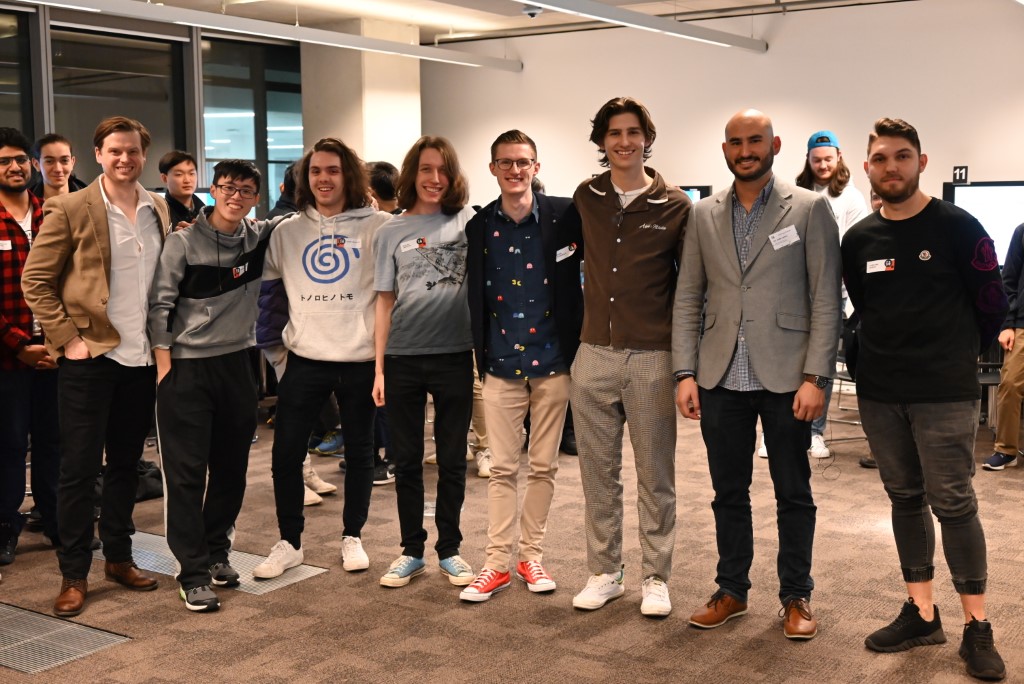 We hope that you all enjoyed the evening, and more importantly, that you will join us next year and continue to grow the UTS Student Games Showcase into the preeminent event for exhibiting the future Sydney's game design and development industry.
Media Gallery
Click here to see all the photos taken during the event.
About the event
The Student Games Showcase is a social evening with food, prizes and of course plenty of games to play. It is a chance to enjoy the results of the hard work put into the projects throughout a busy semester and to highlight the fantastic games-related work that UTS students at various stages of their studies. 
The event also brings together the local Sydney games development, education and research communities to celebrate the achievements of the students who represent the next generation of the Australian games industry.
See more at https://showcase.gamesstudio.org/autumn-2022/
Special Thanks to
Our Students & Attendees
Our wonderful Judges: Dr. Luke Mathieson, Edward Su, Kyle Hammer, Andrew Rafe, Dale Grant, Laith Noaman
Subject Coordinators: Dr Nico Pietroni, Dr William Raffe, Dr Jaime Garcia
FEIT Engagement Team: Jason Do, Sarah Rodriguez, Dr Sam Fergusom
Tech Festival Organising Committee: Dr. Wade Marynowsky, A/Prof Nabin Sharma, Dr Srinivas Madhisetty, Dr. Sam Ferguson, Jason Do, Sarah Rodriguez, Intan Endah-Bonsu
Graphics Design: David Schutte
Associate Dean (T&L) A/Prof Anne Gardner