UTS Animation Guild x Playmakers Social Jam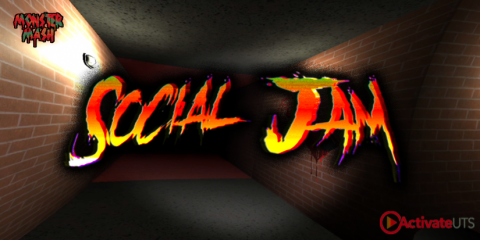 Calling all artists, programmers, audio and game designers! Join us for a casual evening of games and activities at the Social Jam.
UTS Animation Guild (UAG) and Playmakers are hosting a collaborative Game Jam over two days in December. In preparation for the event a 'Social Jam' will be held on Dec 6th, starting at 2pm in UTS Building 06, Lv 04, Room 40.
Throughout the event we'll play some digital and board games, and engage in collaborative activities to break the ice!
This is a great opportunity to get to know your peers from UAG and Playmakers, and you'll have the chance to form a team before the Game Jam event. Don't worry, forming a team during the event is not mandatory, you are welcome to stop by, hang out and get to know each other.
RSVP to register your own Pokémon Trading Card, which we will print for you to trade at the Social Jam!
Spots are limited, RSVP now to attend! 
WHEN
6 December, 2021
2:00 pm - 6:00 pm
WHO
All UTS students who are wanting to make a game are welcome to join. If you're an artist, programmer, audio or game designer, we look forward to seeing you there!
WHERE
City - Broadway
CB06.04.40
COST
FREE
RSVP
Register to attend!
CONTACT
Habib Saleem, Events Director
events@playmakers.activateuts.com.au