PhD student's success at 2019 HDR Showcase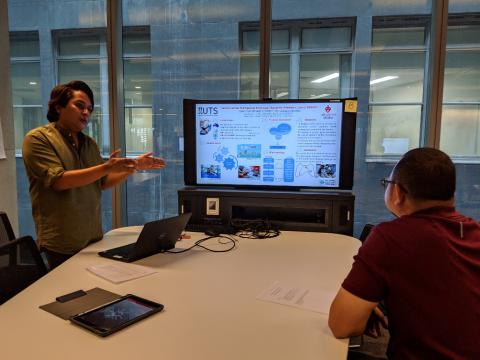 Congratulations to Game Studio Ph.D. candidate Ezwan Shah Abd Majid for his recent win at the 2019 FEIT HDR Showcase.
Ezwan's poster 'Serious Games to Empower Emotional Change for Paediatric Cancer Patients' was one of the best three submissions in the student poster category.
The winning poster presents the design considerations for a serious game that aims at providing emotional support for kids in the latest stages of cancer.
Ezwan is currently in the first year of his candidature and has produce exceptional research outputs so far.
Not long ago,  he and his team submitted a comprehensive review paper titled 'Serious Games to Empower Emotional Change For Paediatric Cancer Patient: The state of the art.' (currently under review)
These are huge achievements for Ezwan, his supervision team (Dr. William Raffe and Dr. Jaime Garcia) and the UTS Games Studio community.
Well done Ezwan!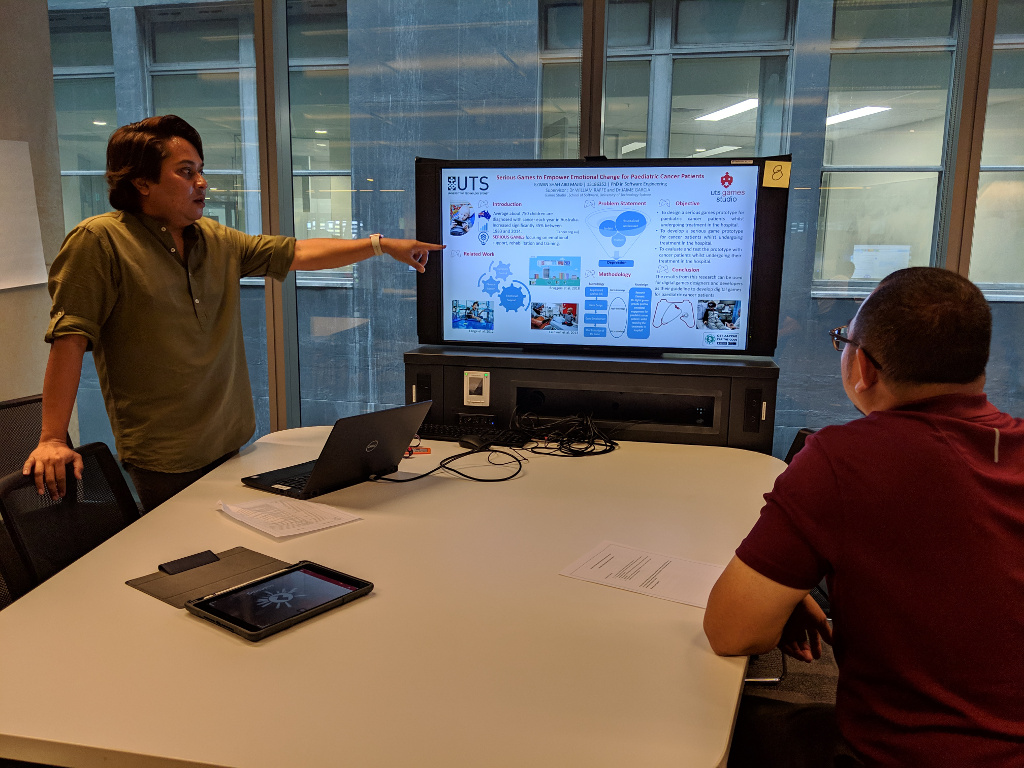 Ezwan presenting at the 2019 HDR Showcase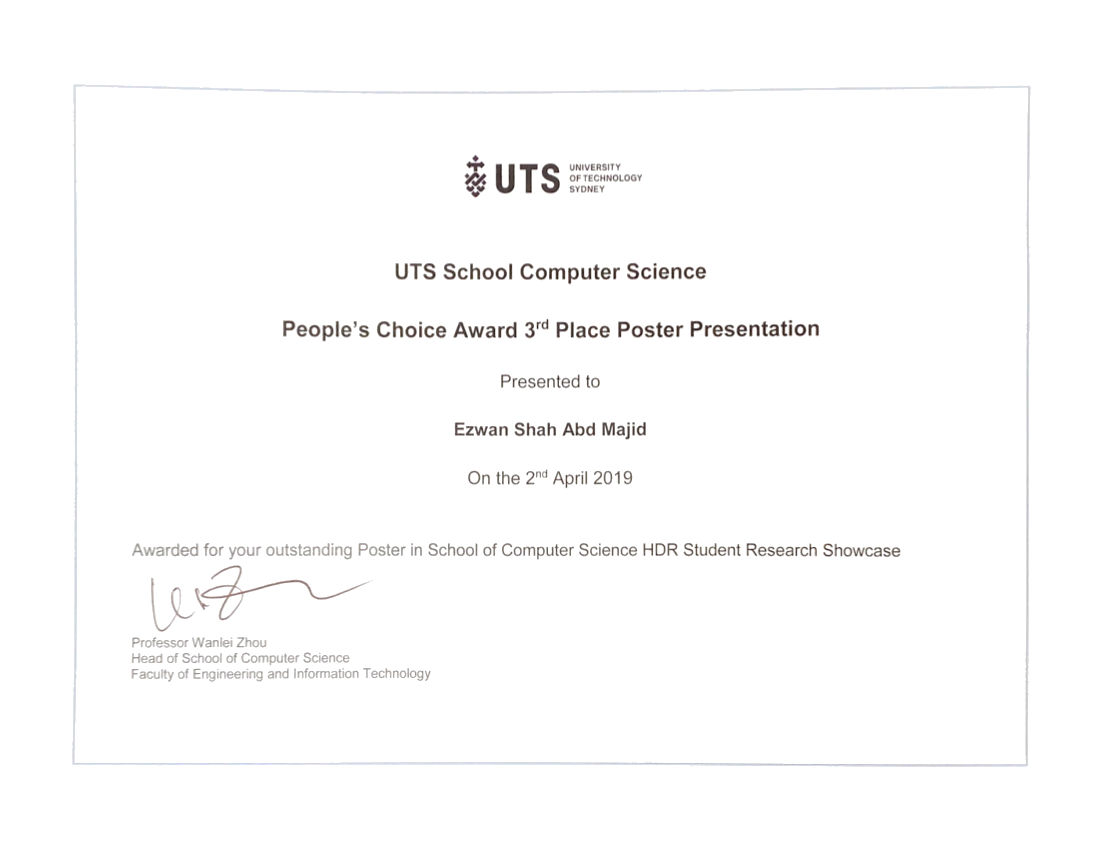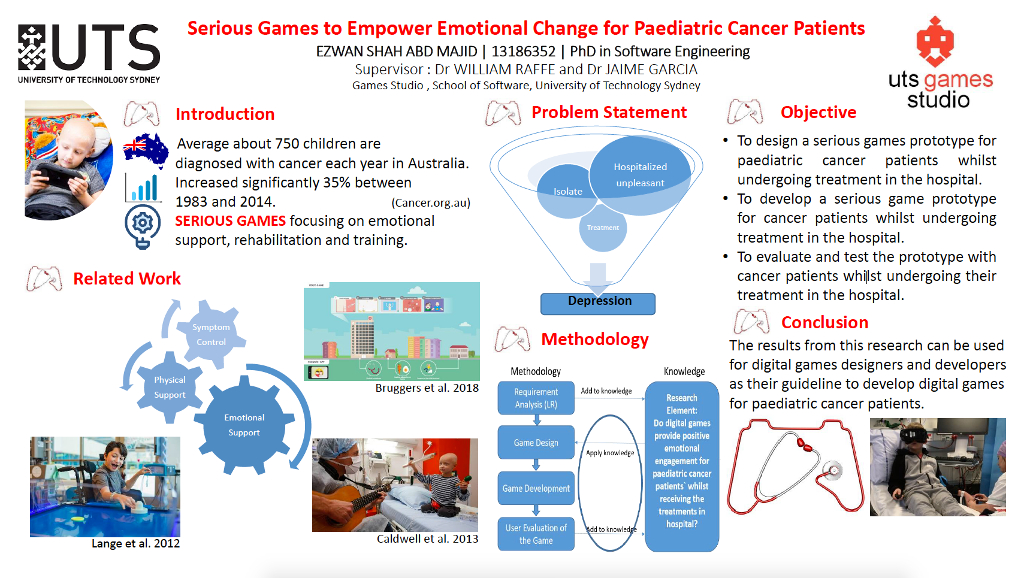 Ezwan's Poster
Click here for more information about Ezwan's project.