Participation in the 2017 UTS Teaching and Learning Forum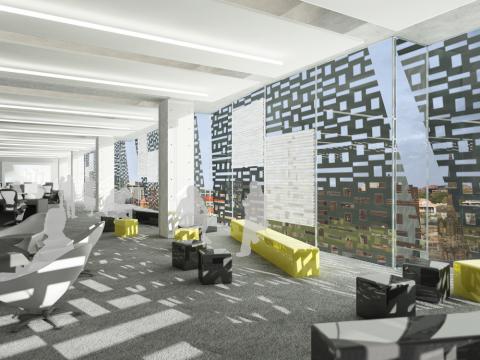 Dr Felicity Wilcox, Music and Sound Design (MSD), and Dr Jaime Garcia, BSc in Games Development (BGD), recently presented at the 2017 Teaching and Learning Forum held at UTS last November. 
The UTS Teaching and Learning Forum is an opportunity to experiment with novel approaches to the dissemination of initiatives that enhance the learning experience of the students at UTS. It also aims to embody the learning.futures ethos of a vibrant interactive and engaging learning environment.
On this opportunity, the two academics discussed the development of a formal collaboration between third year students from both degrees undertaking major projects in their final semester.
Felicity and Jaime worked together throughout 2017 designing and scaffolding the framework to facilitate the engagement and participation of the two student cohorts.
Their presentation at the T&L Forum details this successful initiative within the learning.futures framework, speaking to active learning, collaborative learning, and authentic assessment.
Highlights of the Presentation: 
Stage 1 - Motivation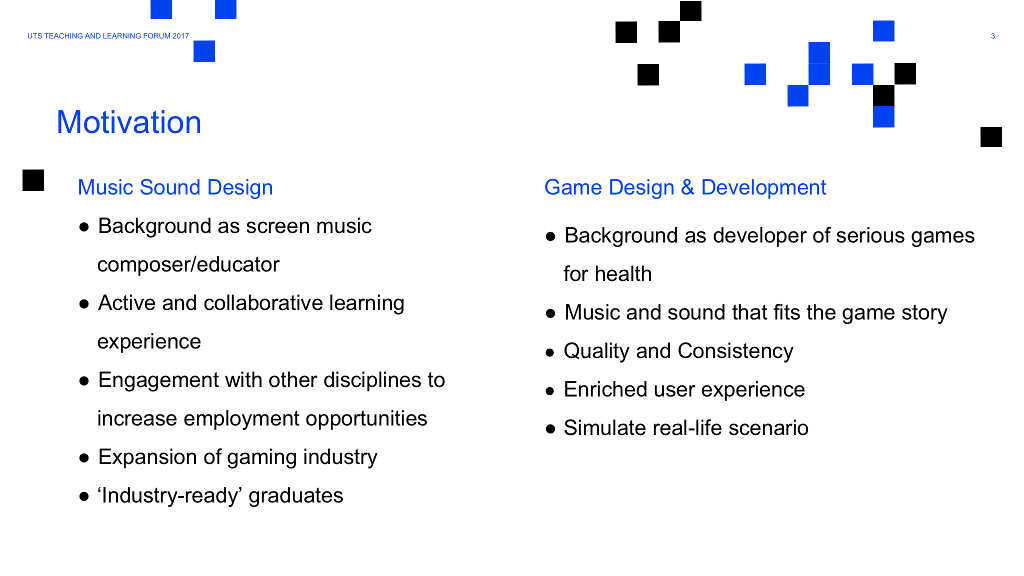 Stage 2 - Consolidating the Partnership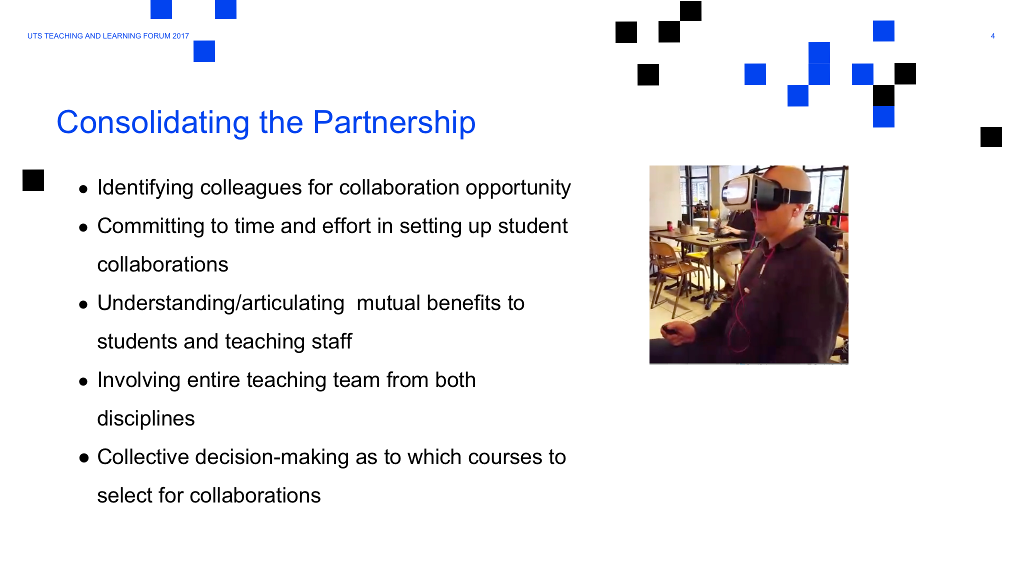 Stage 3 - Collaborative Learning Pilot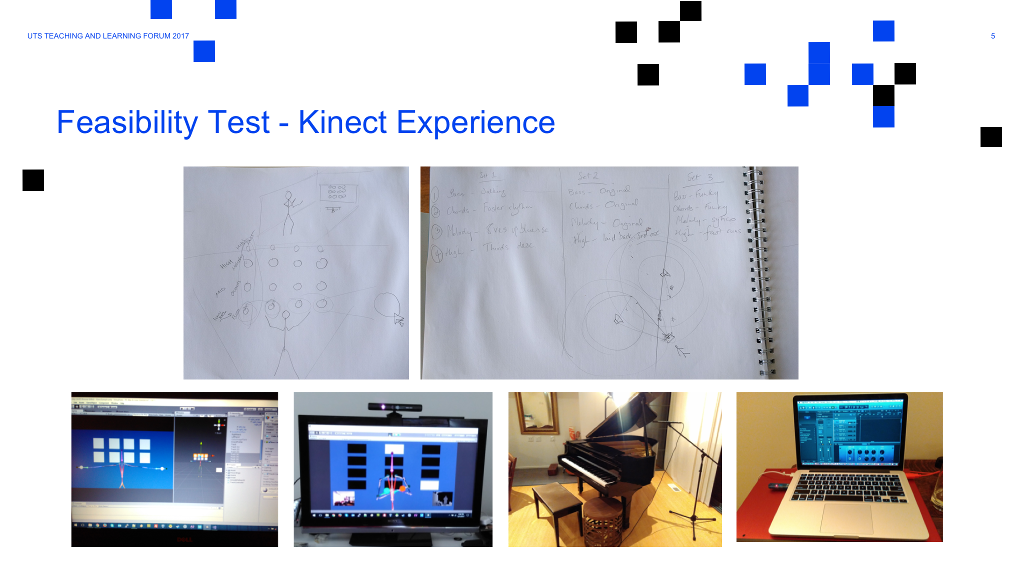 Stage 4 - Lecture Topics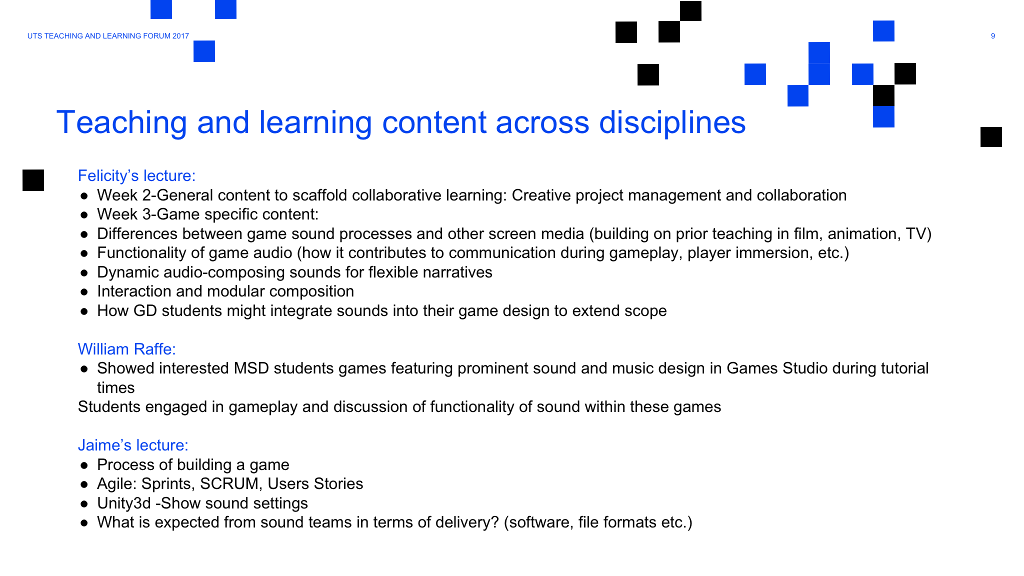 Stage 5 - Work Plan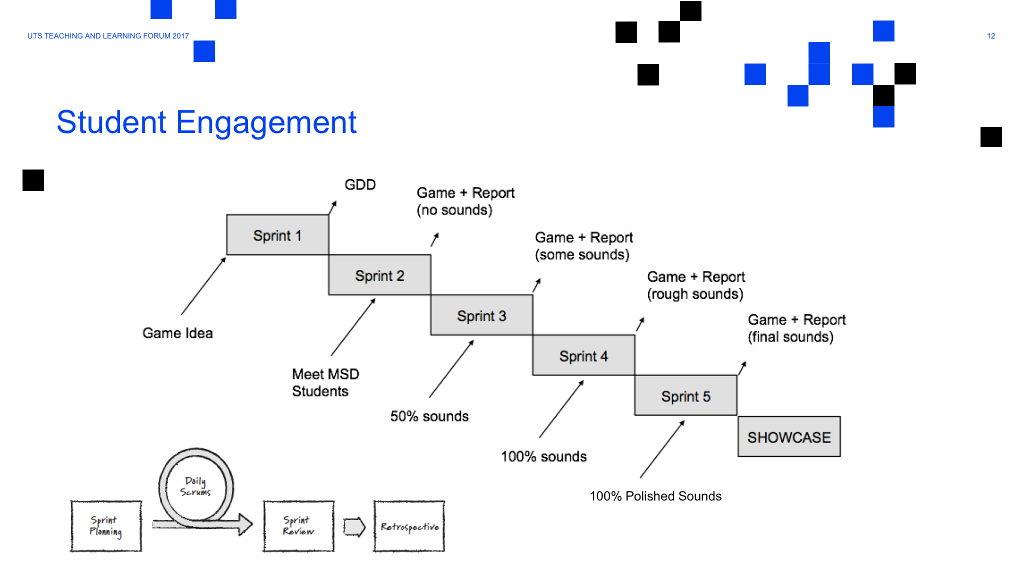 Stage 6 - Student Engagement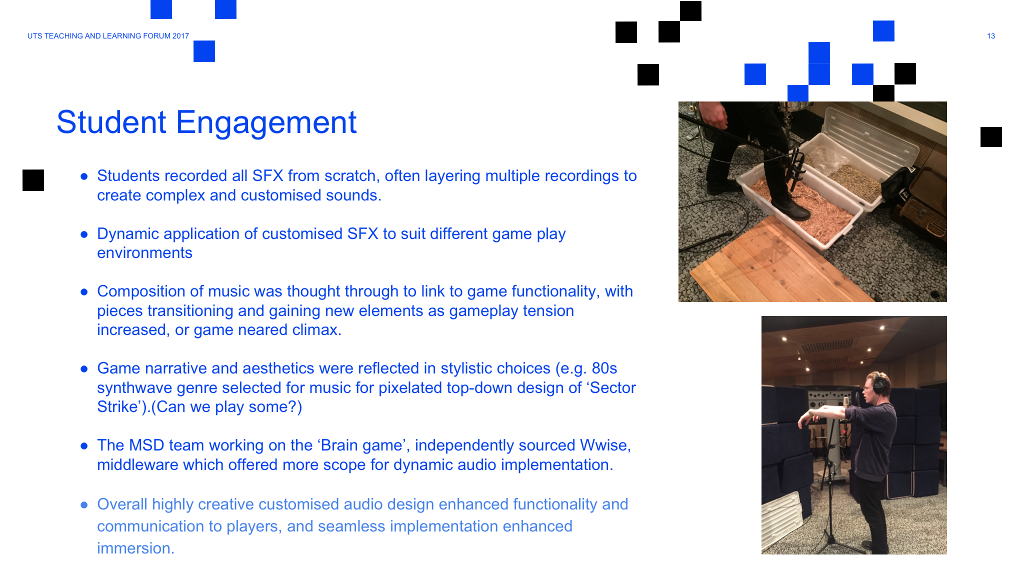 Stage 7 - Outcomes & Showcase