Could you make a game in 48 hours?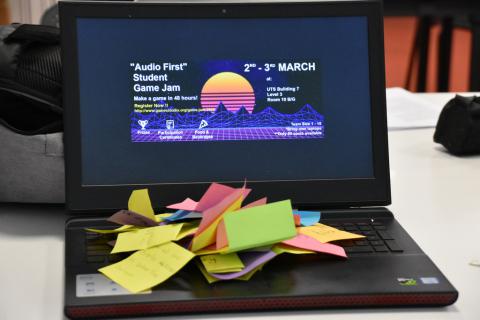 Over the past 2 days, 40+ of our top-performing students have been working very hard on a one-of-a-kind challenge: Create an audio-focused game in less than 48 hours.
8 student groups from 6+ very diverse disciplines within the university (IT, Engineering, Music and Sound Design, Games Dev, Computer Science, etc) have been competing for 3 unique audio-related award categories. 
•    The Best Audio-Only Game
•    Most Innovative Audio-Based Game Mechanic
•    The Best Sound Design
…And the winners of the night are:
Cadence for the Best Audio-ONLY Game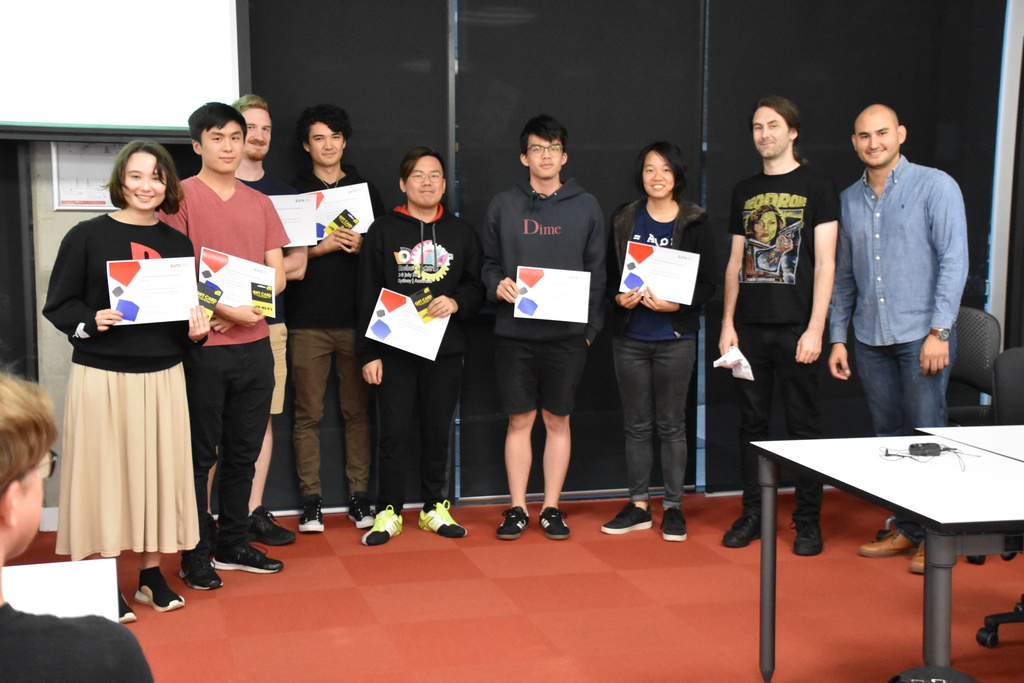 By Edward Su, Jakeb Gutierrez, Duc Vu, Dale Grant, Jordan Hamlin, Su Leong, Yukari Connelley
ManChild vs. The World for the Most Innovative Audio-based Game Mechanic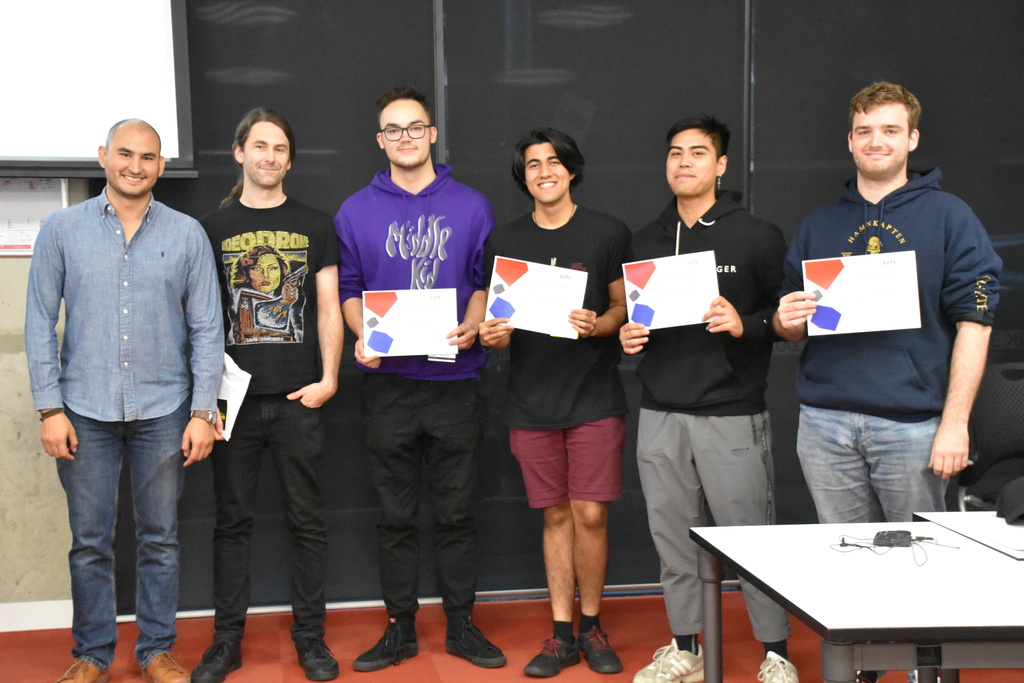 By Akash Moana-Singh, Sam Matthews, Aaron Reyes, Matthews Andrews
Phantom Notes for the Best Sound Design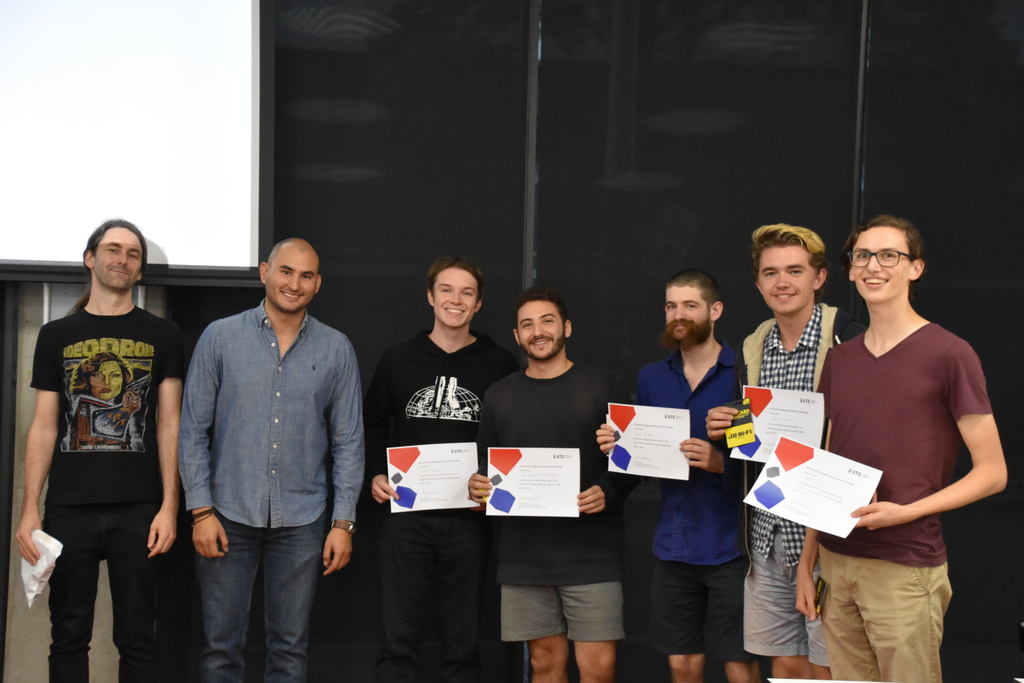 By John Collins, James Smith, Sam Turner, Sean Simon, Jonathan Moallem
BeatGunBugRun for Most Polished Game of the Jam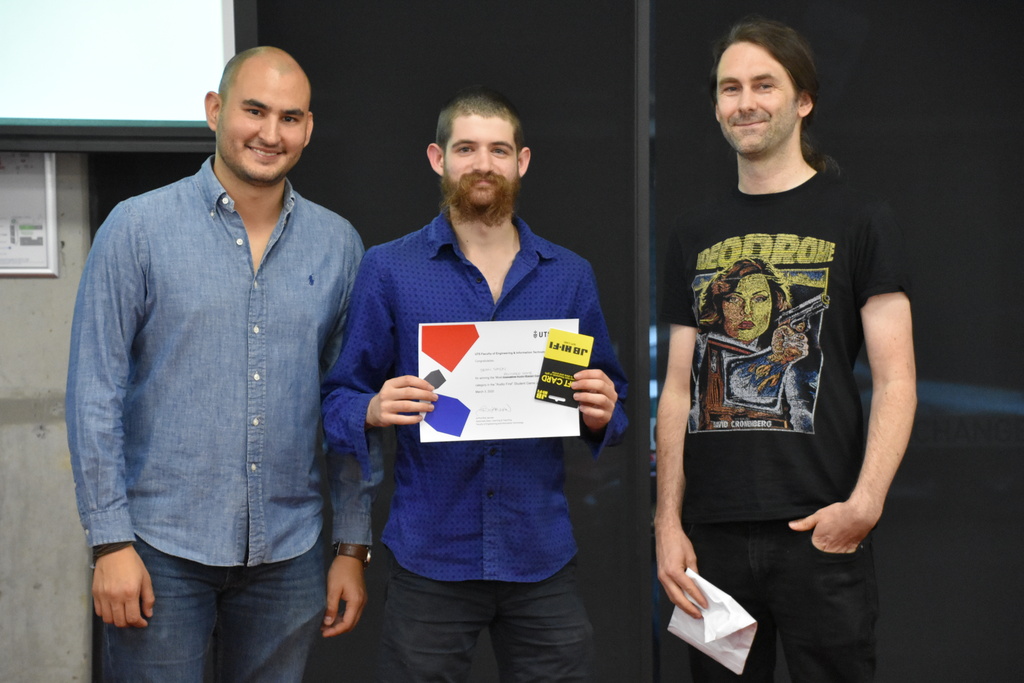 By Sean Simon
Media Gallery
To see a recap of day 1, day 2 and the wrap-up session, please click on the links below:
To see our students pitching their amazing creations, click on the links below:
Special Thanks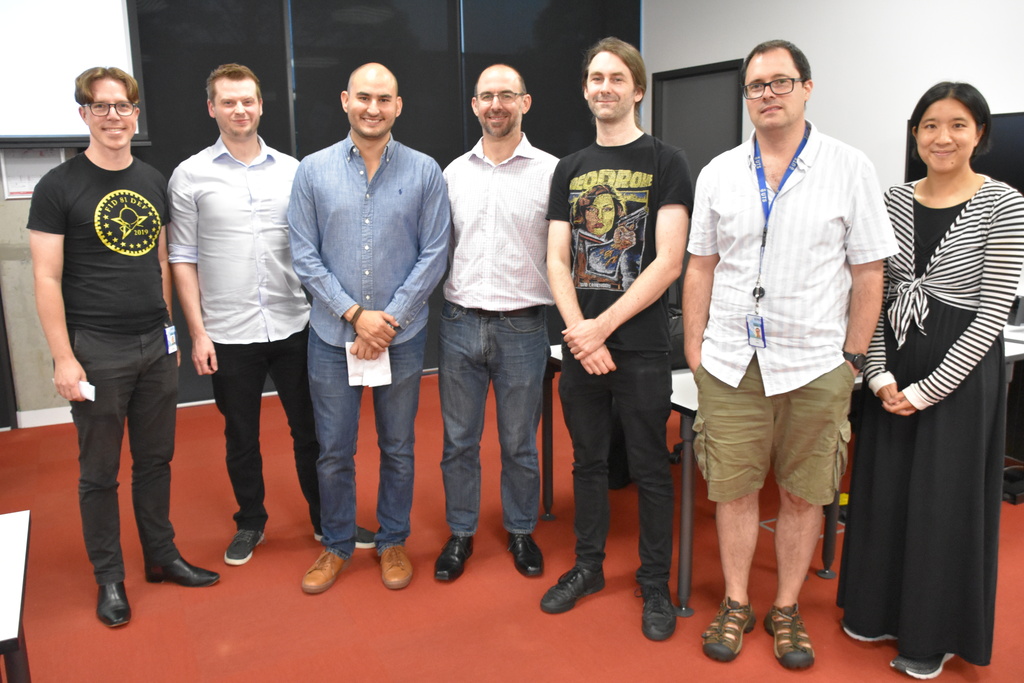 We would like to thank all the contributions made by our colleagues and friends, especially to:
Our industry partners from Dolby: David Cooper and Michael Mason for assisting with the planning of the event, opening the event with a very insightful and inspiring workshop on Audio Technologies for Gaming and for their financial contributions to the event.
A/Prof Rob Jarman, Justin Lawson, and the FEIT T&L Team for providing us with all the necessary resources to organize a very successful event.
Our dedicated judging panel: Dr. Luke Mathieson, Dr. William Raffe, Dr. Michael Mason, David Cooper, Dr. Sebastian Oberst, Dr. Eva Cheng. A group of experts on Audio, Sound, Acoustics, Game Development, Computer Science. Thank you for taking the time to come and help us choose the best games of the night.
Our amazing students for taking time out of their busy lives to come to the university to participate in a T&L activity before the semester starts.
About the "Audio First" Student Game Jam (Summer 2020)
This event was brought to you by the UTS Games Studio in Collaboration with Dolby Australia.
This student-oriented activity aimed at:
Creating new spaces for our students to develop expertise in audio and game development in a non-traditional manner.
Explore ways of integrating industry-relevant content into our curriculum.
Closing the gap between our students and our industry partners.
Showcasing the capability of our current students to industry partners and exposing them to industry related "problems".
Increasing the visibility of the UTS Games Studio and our discipline.
Engaging with our current and past students.
For more information on future events and the UTS Games Studio, visit us on http://gamesstudio.org