Best Paper Award at Interactive Entertainment 2018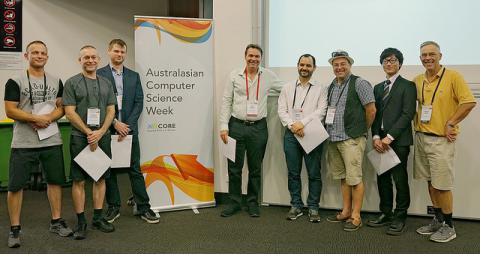 The UTS Games Studio has won the Best Paper award at the Interactive Entertainment conference, which was run as part of the 2018 Australasian Computer Science Week held at the University of Queensland in sunny Brisbane, Australia. 
The paper is titled "Assessing the Feasibility of a Fall Prevention Game as an Unsupervised Training Tool for Older People", by Games Studio Co-directors Dr. Jaime Garcia and Dr. William Raffe and former UTS lectuere Dr. Karla Felix Navarro. The paper originates from the Step Kinnection project, which aims to reduce the likelihood of falls in the elderly population that can lead to injury or death by encouraging simple stepping exercises through a Microsoft Kinect-based game. This paper specifically looks at the engagement of the game and whether it was easy to use by the target audience and effective at motivating exercise across a three month period of an unsupervised training program. The full paper can be found in the Publications section of the GamesStudio.org website.
The Interactive Entertainment conference is a small, yet well ranked, Australasian conference with a histroy of bringing together academics from forms of games research - including game design theory, player pschology and typology, HCI in play, serious games, virtual and augmented reality, and artificial intelligence and data analytics in games. This year was no exception and brought together a small but passionate crowd of Australian and international academics and PhD candidates to talk about a host of hot games research topics.
Interactive Entertainment (along with the Australasian Computer Science Week) will be held at Macquarie University in Sydney in 2019. Come and join the conversation about games research in Australia, we look forward to meeting you there!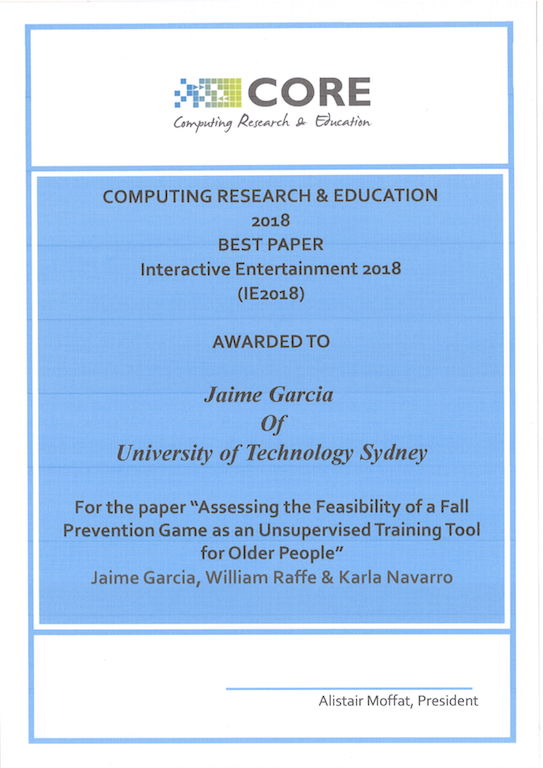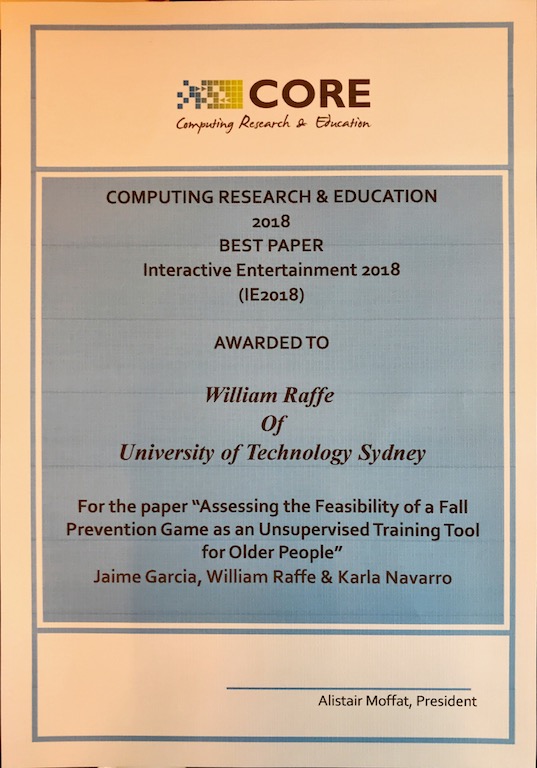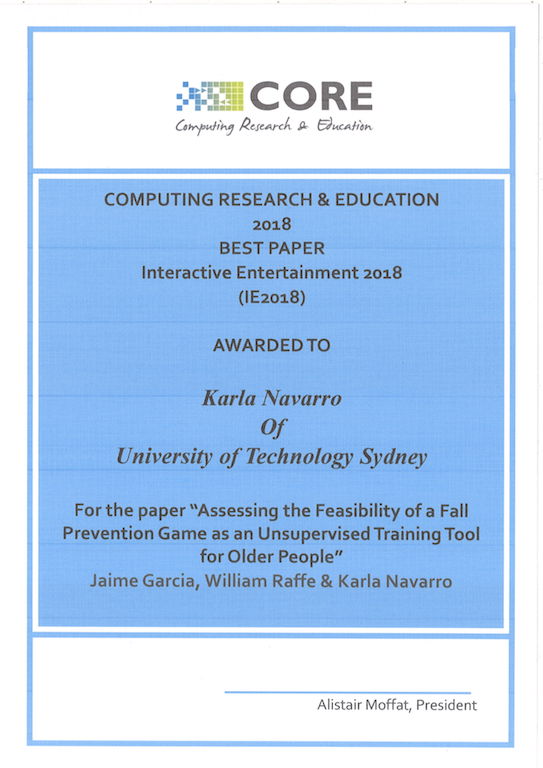 For a full set of images from the 2018 Australasian Computer Science Week, please see here.