The Amazing UTS Games Studio Student Showcase (Autumn 2017)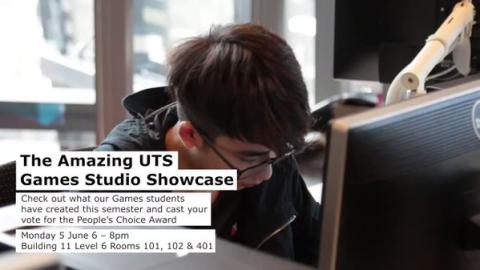 Earlier this month, the School of Software held the Amazing UTS Games Studio Student Showcase. This year, we had 30+ student groups demonstrating the games they created for the 'Introduction to Game Design' and 'Game Design Studio 1' subjects
 On this particular occasion, we formed a multi-disciplinary judging panel that: 
 Voted for the best game of the night (an award was given to the winning teams)
Graded the student projects in an unbiased manner
 The panel consisted of our:
Teaching and Learning Partners from Faculty of Arts at UTS
Research Partners from Neuroscience Research Australia
External Game Experts from Golden Age Creative
Industry Partners from Microsoft and 2and2
Teaching Staff from the Games Development Degree at UTS
The event was an amazing success. We estimate that we had roughly 150 people come through during the evening consisting of games students, invited judging panel members, and guests.
The feedback from the students was encouraging, with a survey at the end of the evening showing that over 90% of the students that responded would like more events like this in the future. One of the highlights of the night is that the two winning teams were given opportunity to apply for an internship at 2and2 and Cogniss. These and another AAA games will be showcased one more time in our next Professional Advisory Board meeting later this month.
We would like to thank the School of Software for assisting with the logistics and funding to run the event.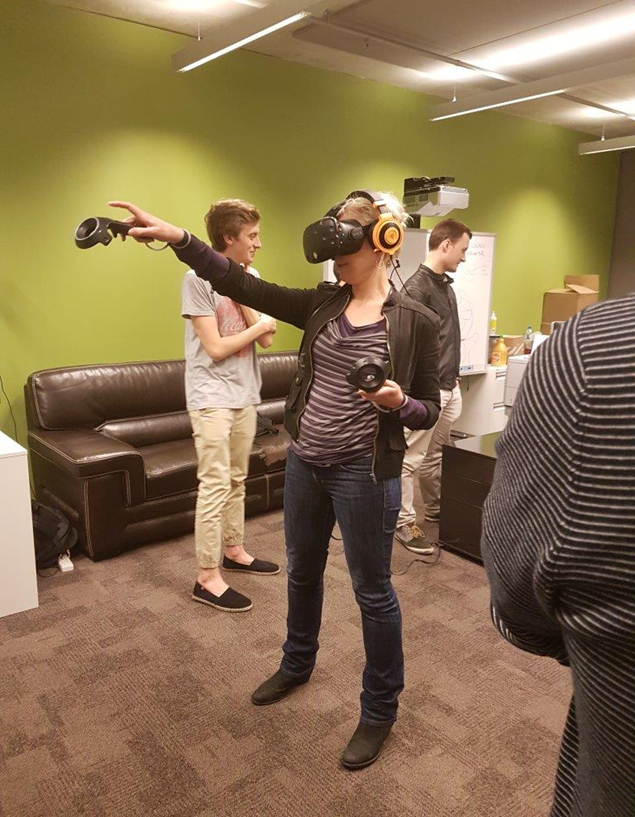 VR Game – ZombieBucks Coffee House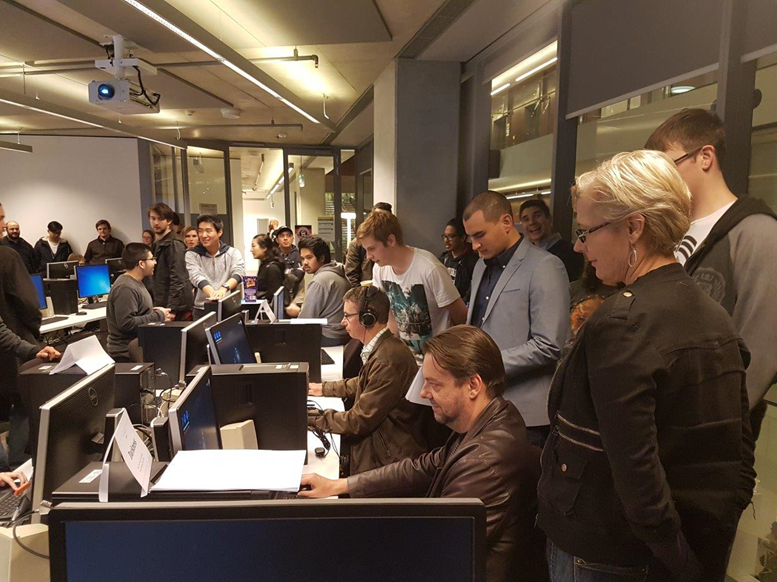 Panel 1: Prof. Steve Lord (NeuRA), Leon Young (2and2 & Cogniss), Dr. Jaime Garcia (FEIT, SoS), Dr. Felicity Wilcox (FASS)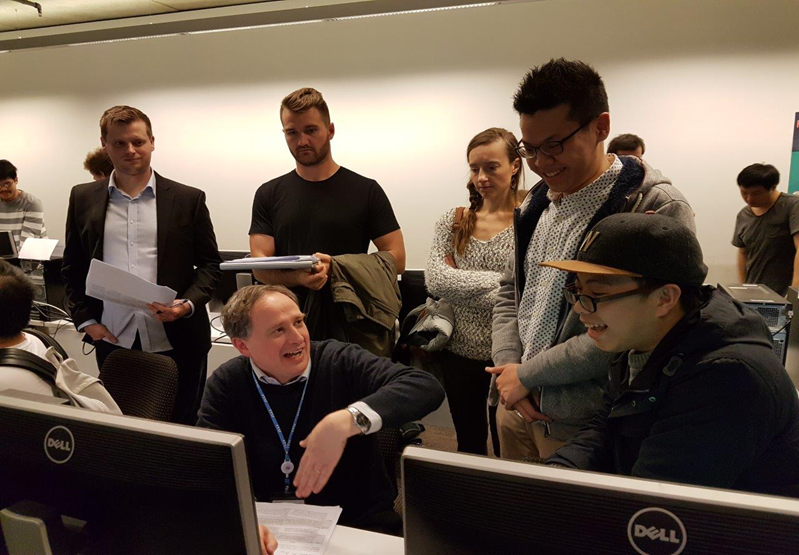 Panel 2: Dr. William Raffe (FEIT, SoS), A/Prof. Stuart Perry (FEIT), Pat Stanton  (Microsoft), A/Prof.  Kim Delbaere (NeuRA)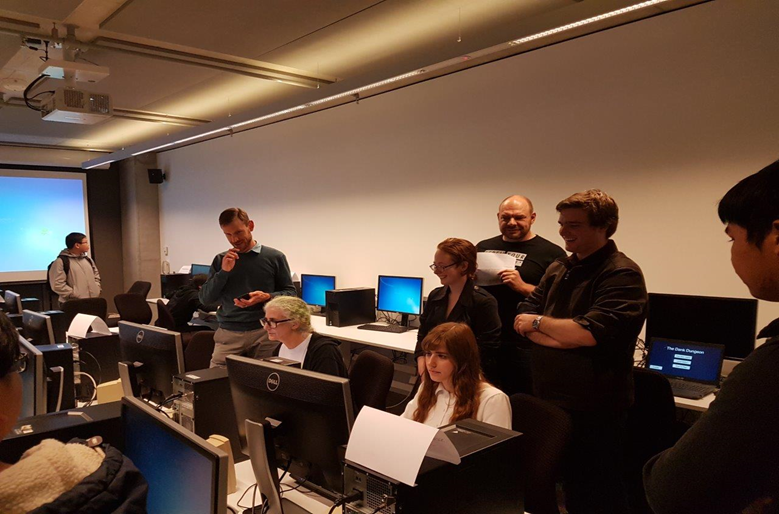 Panel 3: Garth Mcinerney (NeuRA), Dr. Cat Kutay (FEIT), Jasmina Zito (Golden Age Creative), Adam Raphael (Microsoft)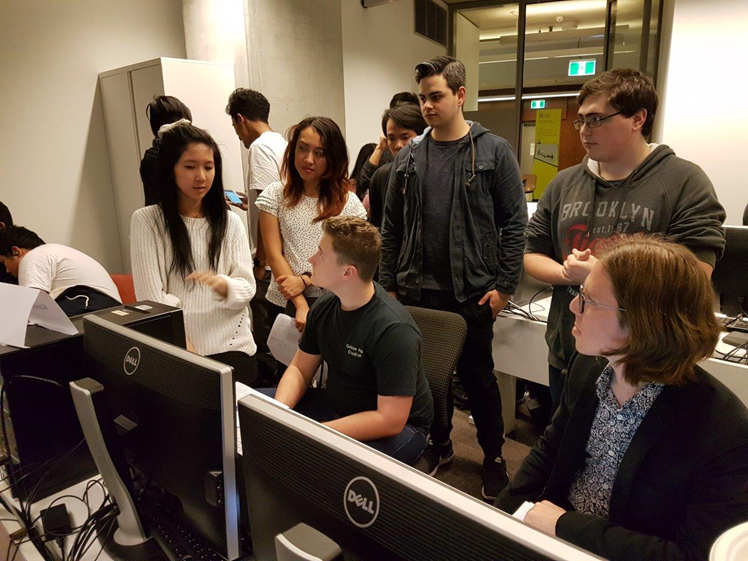 Panel 4: Mayna Ratanpongleka (NeuRA), Harry Rex (Golden Age Creative), David Durbin (FEIT), Dr. Luke Mathieson (FEIT, SoS)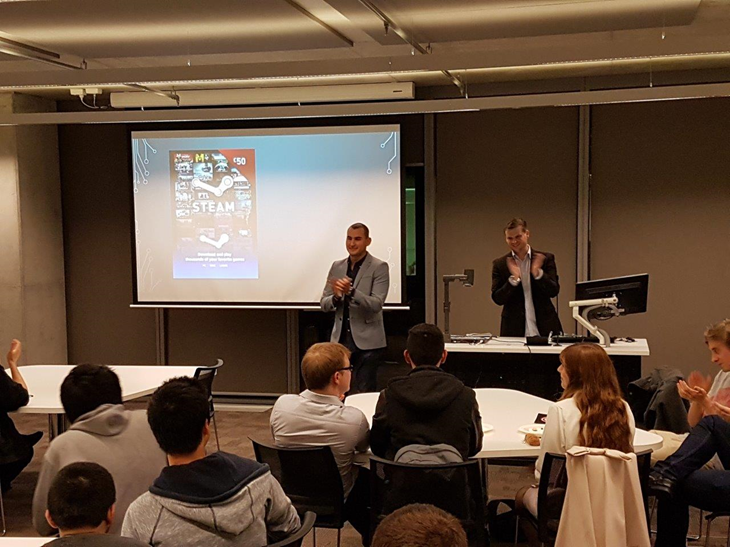 Announcement of the Winning Teams
From Game Design Studio 1 – Silence in the Library
Students: Jay Kshatriya, Anming Liu, Teddy Tran, Siyu Zhou
From: Introduction to Game Design – Fish Pipe
Students: Harrison Bowers, Jacob Harris, Louis Vo